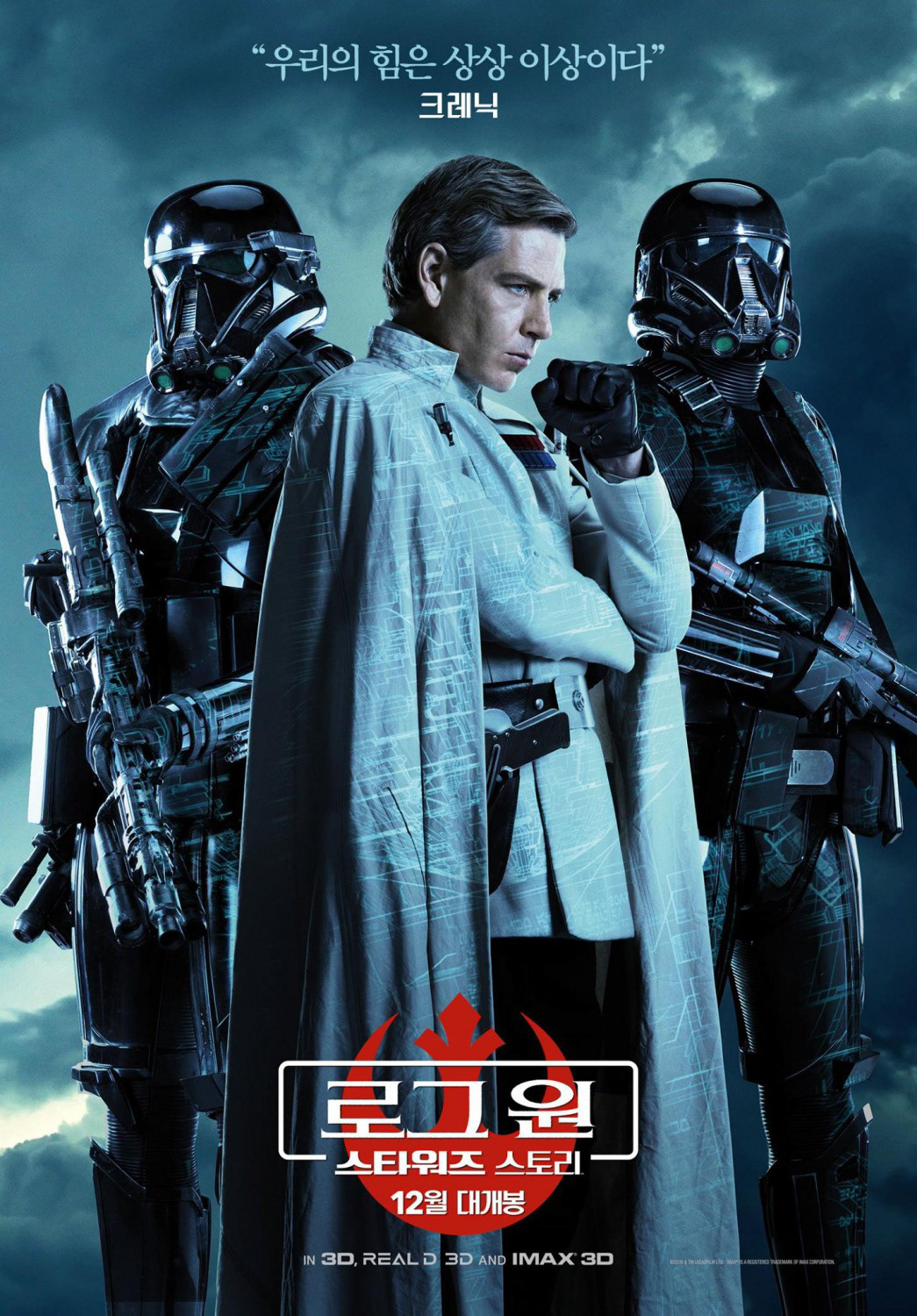 Although I wasn't a part of the home entertainment design process, they used portions of my designs throughout:
[Domestic Billboard] Collaboration between Luke Silver-Greenberg and Henry Erdman. [Korea payoff, banners] Collaboration between Joey Samaniego and Henry Erdman with the Death Star Blueprints created by Niko Evangelista.
Client: DISNEY

"ROGUE ONE Domestic Billboard" "ROGUE ONE Korea Payoff, Character Banners"

Agency: B O N D

Account Executive: LUKE SILVER-GREENBERG

Project Manager: JOE MAXWELL

Creative Director: PATRICK DILLON

Associate Creative Director: JOEY SAMANIEGO

Art Director: HENRY ERDMAN

Finisher: GREG HUBER